Handcrafted Clothes
With A Conscience.
Timeless, nature-inspired fashion, sustainably made
for a better future.
Shop Now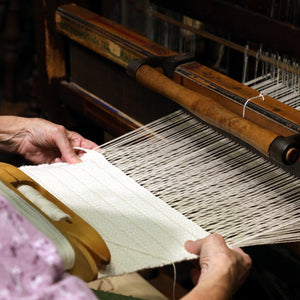 HAPPINESS GUARANTEE
Why Us?
Here's how we're different
Handmade By Artisans
Ethically made by experienced artisans.
All Natural Organic Ingredients
Grown with sustainable agricultural practices. (And love!)
Ships Worldwide
Shipping Charges may vary
MADE USING
Organic Kala Cotton

Kala cotton is a certified organic cotton: rain fed, resilient to pests and diseases and requires very little maintenance. The less the maintenance, the better it is for the environment, and the farmers!
Learn more
PISCES LONDON
Beautiful,
Timeless Clothes
At Pisces London, we endeavour to make beautiful, timeless, sustainable clothes for the better tomorrow.

We nurture our artisans by helping them keep their age old tradition alive.

Soft and breathable, simple and effortless, inspired by nature and nostalgia, each piece is made by loving hands.

We use natural sustainable materials, from beautifully textured handwoven organic cotton and cotton-linen blends to Khadi.
Amazing Products
The craftsmanship of Pisces is SUPERB. In this era of climate change, it makes sense to invest in good quality timeless garments.
Bridget Ely
Beautiful quality items
I got one of these beautiful hampers for my sister as a graduation present and she loved it.
JESSICA STEWART
I love this dress!
The products are fantastic and I am very happy with my purchase! xx
Sara Leigh